History of the Microscope.org
A complete microscope history ...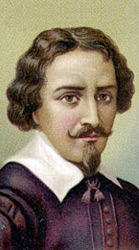 History of the Microscope.org provides all the information you require on microscope history and later developments, right up to modern day microscopes and the different types of microscope available.
The history of the microscope begins with Zacharias Jansen's invention of the first light microscope in the 1590's. Anton van Leeuwenhoek later made significant improvements to the compound microscope.